WELCOME TO

TOYOTA CENTRAL MOTORS
Toyota Central Motors is one of the oldest and largest dealerships successfully operating as an authorized dealership of Indus Motor Company. Starting its operations under the name of World Auto Centre, when Toyota was managed by PMC in Pakistan, Toyota Central Motors dealt in sales of all domestic Japanese vehicles and also ran auto workshop facilities at different places. After the establishment of Indus Motors Company in the year 1991, Toyota Central Motors re-vamped its entire structure and built a new showroom which was framed as per Toyota's 4-S concept with workshop and spare parts facilities available under one roof. The trust and confidence shown by customers helped Toyota Central Motors flourish its business and within a short span became the strongest dealer of Toyota vehicles in Pakistan. Our customer's constant support helped us extend our business and in the year 2000, we established a new dealership under the name of Toyota Society Motors on Khalid Bin Walid Road with the purpose of accommodating our valuable customers in the main auto market. Following after this, Toyota Shahrah-e-Faisal was established in 2008 with 1S facility. Call Now UAN: (+92-21) 111-786-122.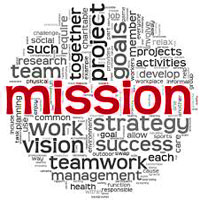 "To increase the market share of Toyota Corolla and Daihatsu vehicles in Pakistan. We seek to cater maximum number of people with our high quality product and services. "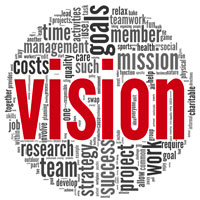 "To become the most respected and successful Toyota 4S Dealership in Pakistan by providing the best quality services to ensure customer delight with an efficient and effective workforce."
Sales
Toyota Central Motors (TCM) is one of the top 4S dealerships of Indus Motor Co. (IMC) in Pakistan. We are a TWSM (Toyota Ways of Sales and Marketing) certified dealership. We deal in new cars and we also buy, sell, and exchange your car at the best price through Toyota Sure which is our used car department.
Service
We seek to offer a delightful experience with fast track, efficient and high & quality services to our valuable customers. We are open on Sundays to provide hassle free services and a chance to win free gifts with our spin the wheel campaign, to our customers. Our 3M Certified Toyota Car Spa & Detailing department offers high grade glass coating, exterior and interior detailed cleaning services to customers. Our front desk staff is fully trained and available for your assistance at all times.
Spare Parts
We exclusively deal in Toyota and Daihatsu genuine parts bearing after sale warranty. For trouble free driving, always insist on genuine parts and make sure they are purchased from and fitted at an authorized Toyota Dealership/Repair Centre. Only Genuine Toyota and Daihatsu Parts are designed and engineered specifically for your Toyota and Daihatsu vehicles.
TSure
Toyota Sure is the new way vehicles are bought, sold or exchanged. The process of used car transactions in Pakistan can be tricky, frustrating and time consuming. Car owners can avail the one window solution to fulfill their automotive needs at Toyota SURE dealerships.